Our partners
Our car manufacturers partners

Handpresso has been AUDI's official supplier since 2015 for an AUDI espresso machine called Espresso Mobil.
Audi started with The Handpresso Auto E.S.E. model and has launched the new model of Espresso Mobil in 2018. It is sold in a set wearing the carmaker's logo together.
See Audi's new espresso mobil 12V coffee machine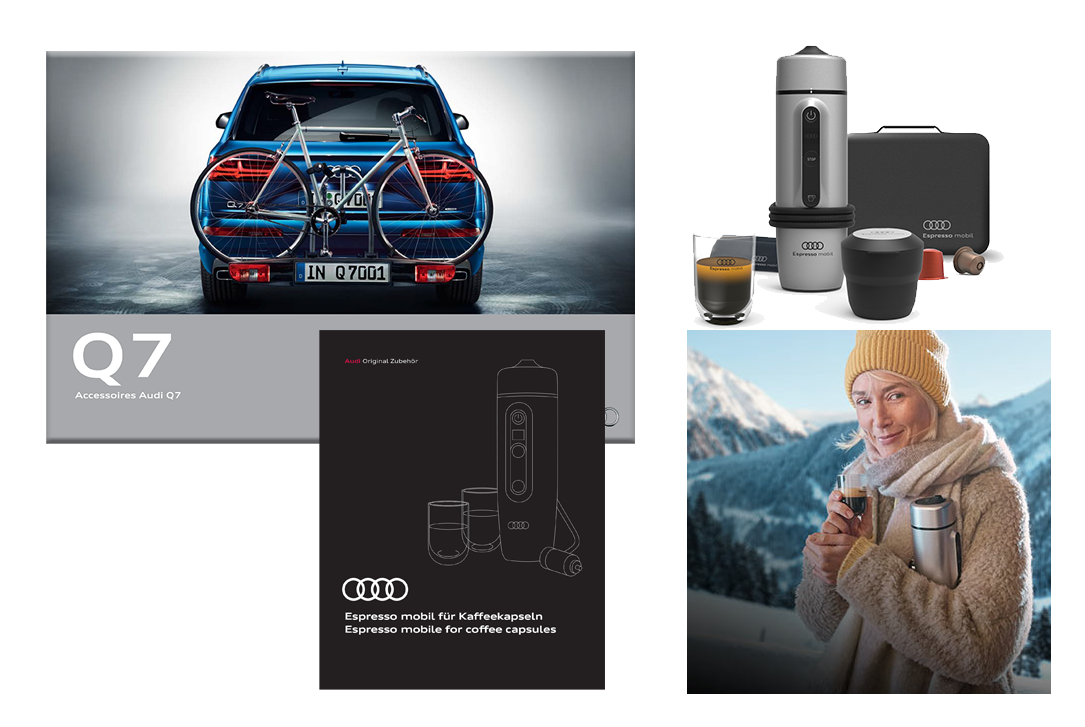 Handpresso has been Volkswagen's official supplier since 2013 ; Handpresso Auto Set is featured as an accessory in every model of the german brand.
See Volkswage's Espresso machine for the car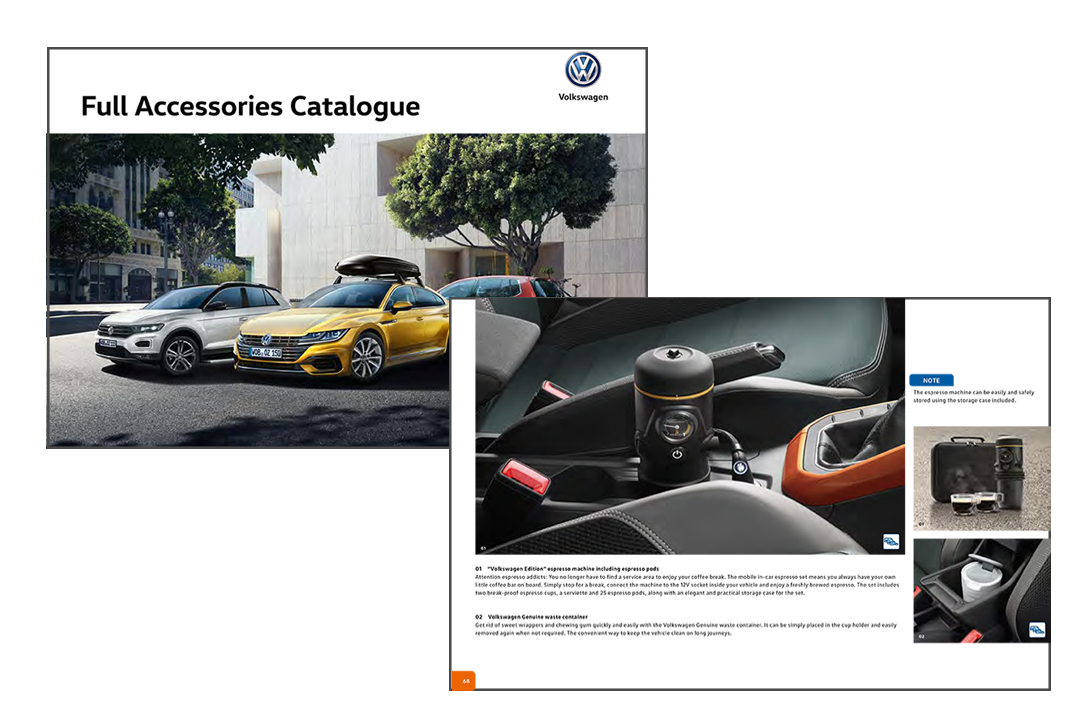 The Handpresso auto E.S.E. is featured as an accessory in the Skoda new Superb catalog.
See Skoda's 12V coffee machine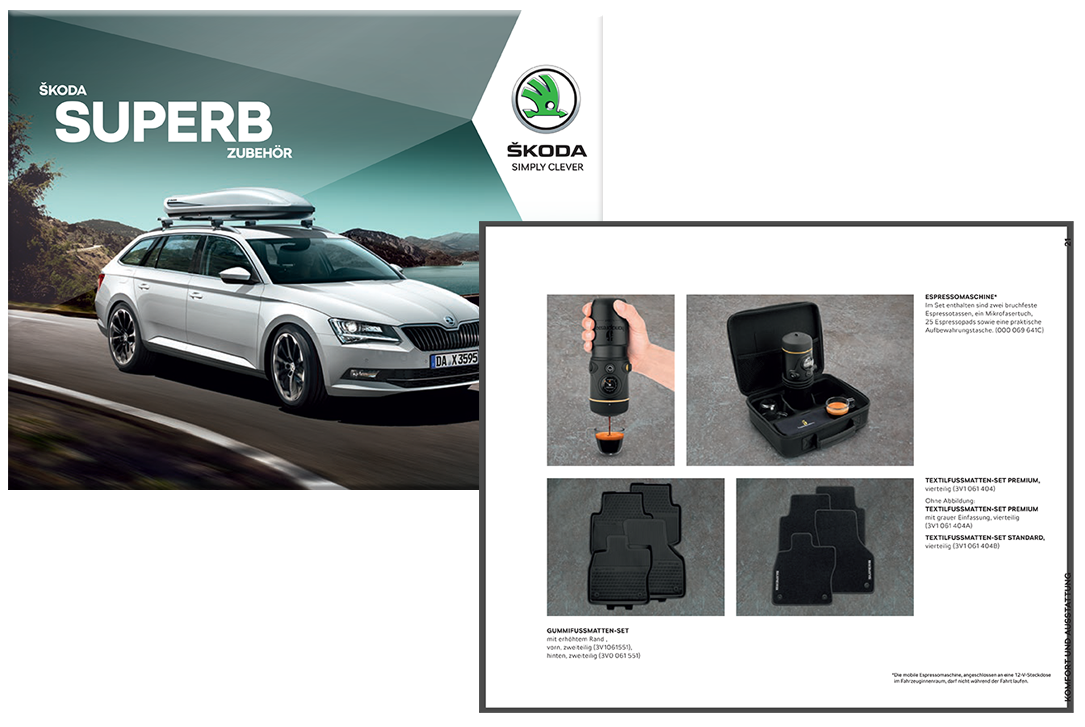 The Handpresso auto E.S.E. is featured in Seat's Accessory catalogue.
See Seat's on board espresso maker for the car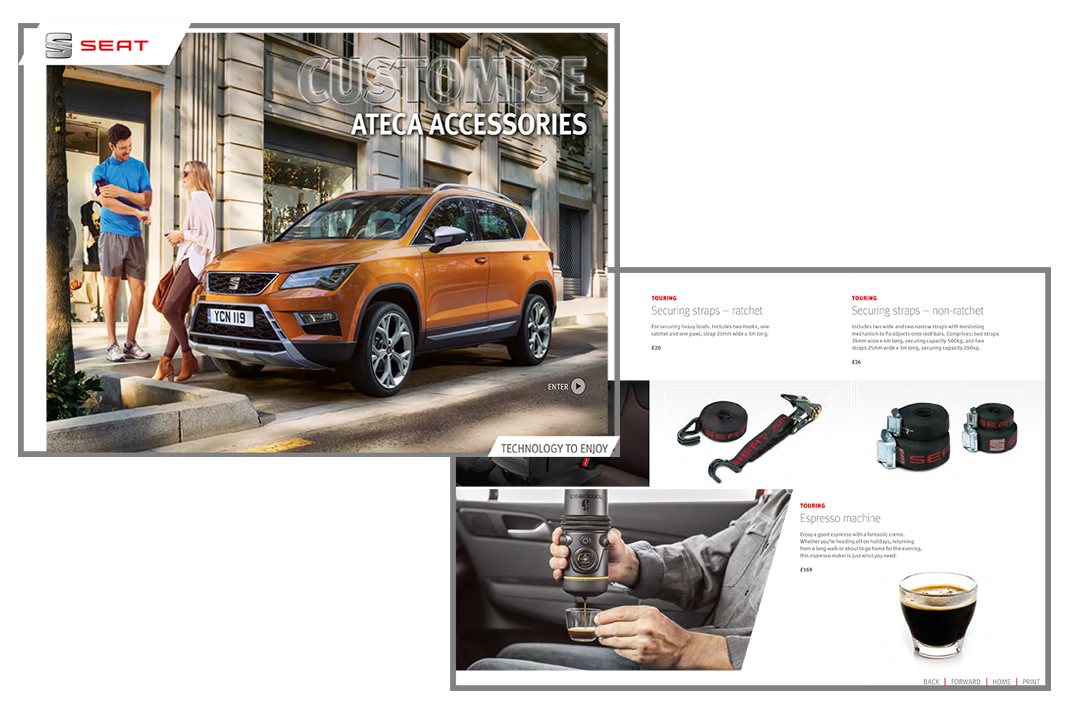 Handpresso Auto Set Capsule, Nespresso®* compatible, is available at Nissan dealers in France.
*Nespresso® is a registered trademark of a third party company that has no connection with Handpresso SAS.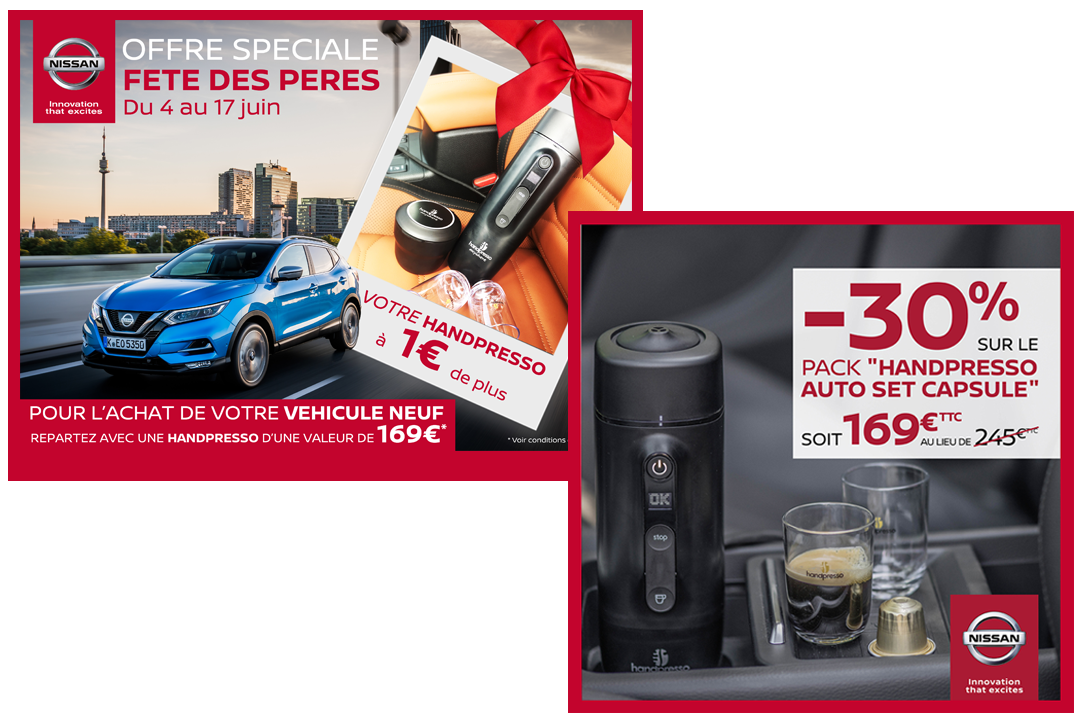 Tesla's mobile repair trucks are now equiped with Handpresso machines to provide an optimal service across the world.
See alphr.com's article about this new service:
"Tesla launches UK repair service that sends a mechanic to your home in a Model S
... each repair vehicle is equipped with a miniature coffee machine to help keep customers refreshed while work is carried out..."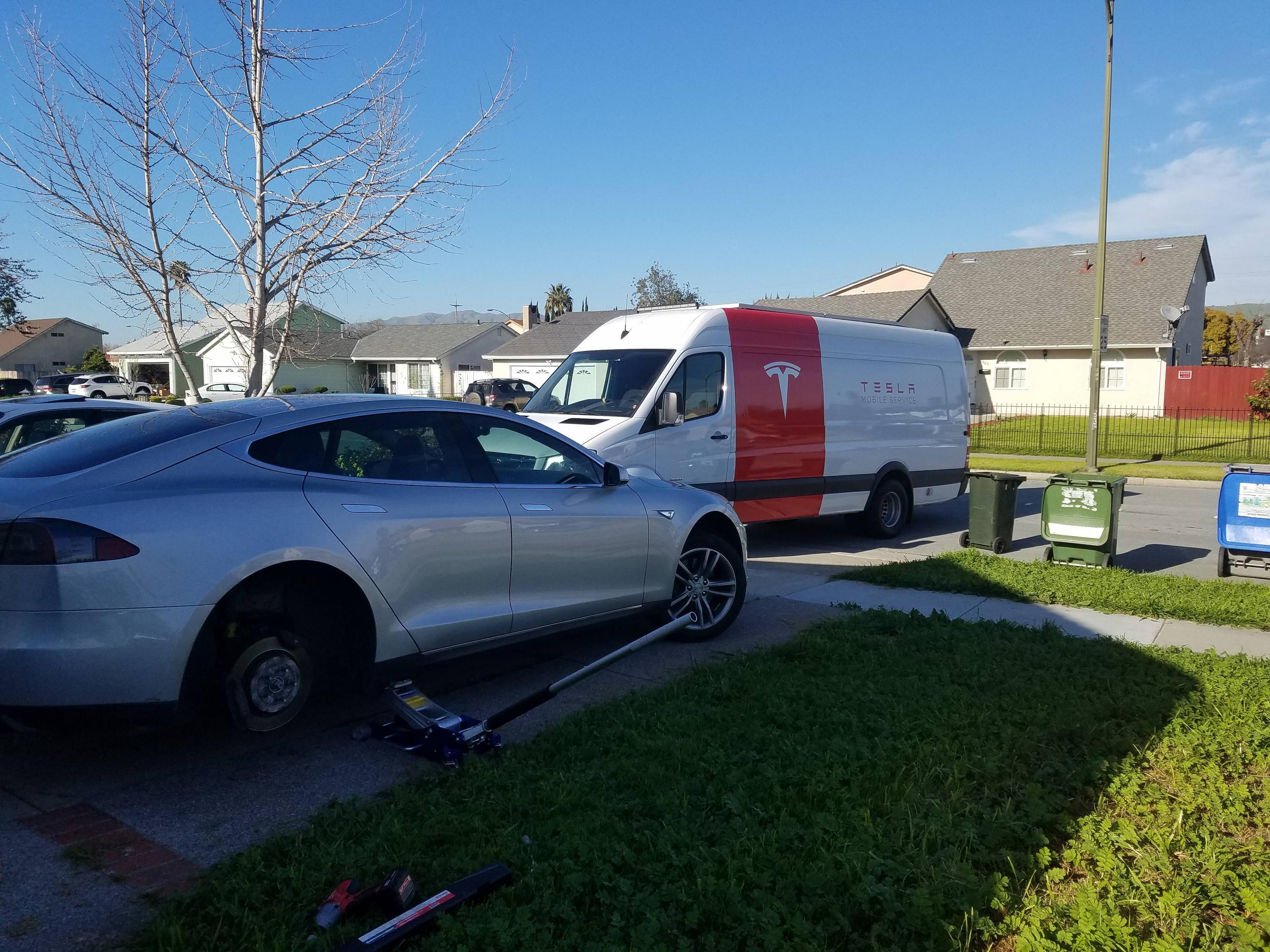 In collaboration with Lavazza, Handpresso designed for Fiat the first integrated espresso machine for the car. It is an available option in the FIAT FIAT 500L.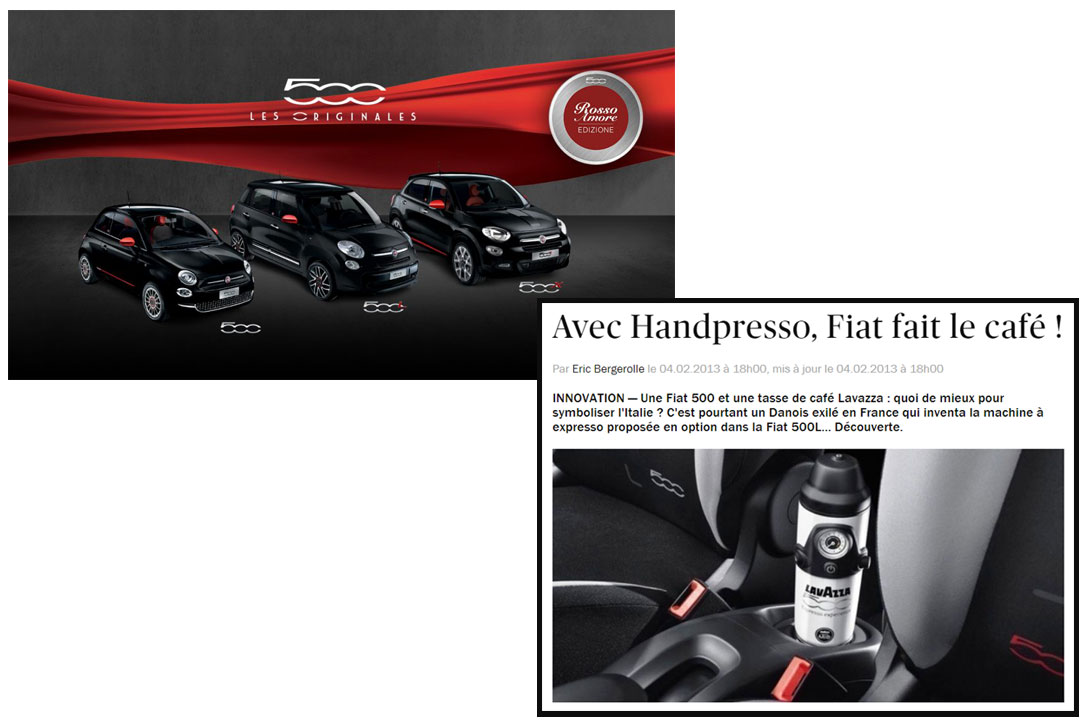 As for FIAT, together with Lavazza Handpresso has designed an espresso machine for IVECO. It can be integrated in the high-end STRALIS trucks.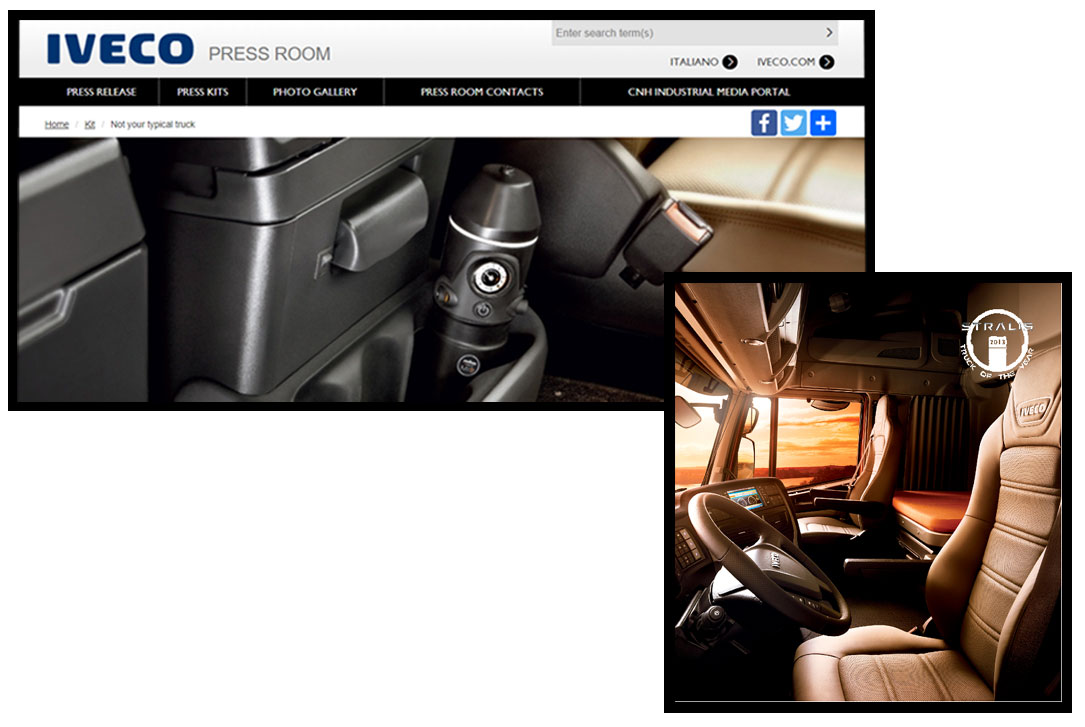 Handpresso designed an espresso machine for the car with the Suzuki colors. Introduced by Sergio Cellano, the machine was offered as a gift for all new purchases of a Suzuki car in Switzerland.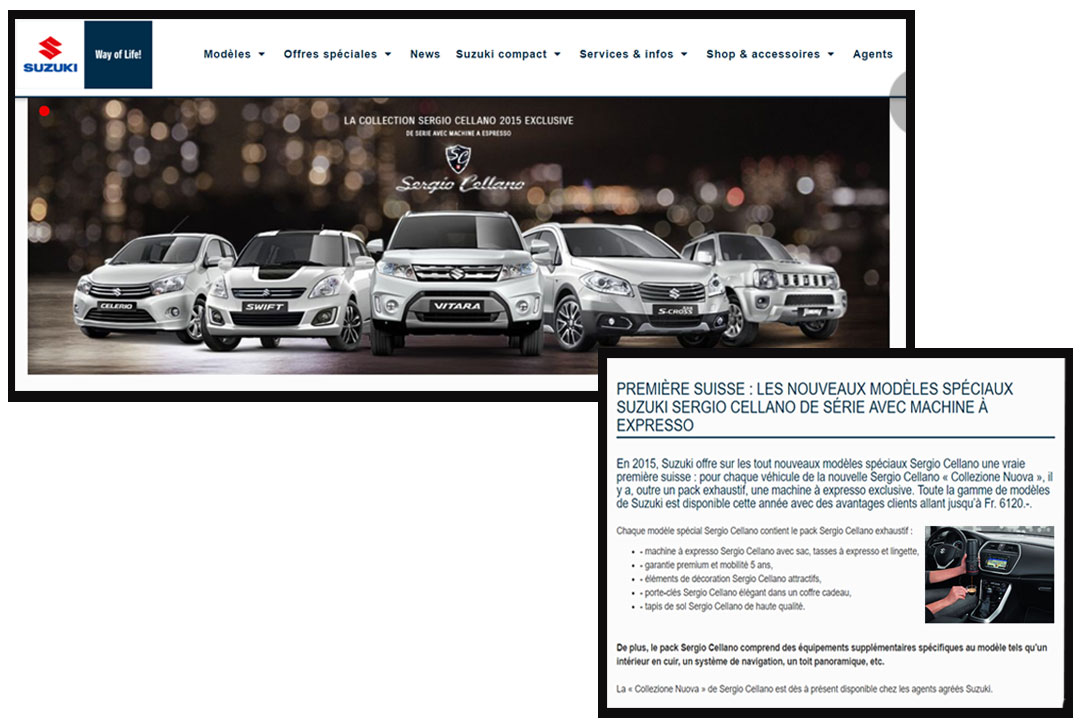 Our coffee partners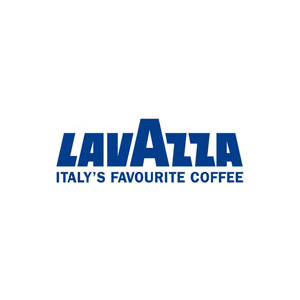 Lavazza is one of the major coffee roasters in the world.
In 2013, Handpresso developed for Lavazza the espresso machine for the car EspressGo, which used their A Modo Mio capsules.
See the Lavazza Espressgo

Handpresso has been working with Illy, the famous italian brand for Audi's Espresso Mobil working with E.S.E. pods.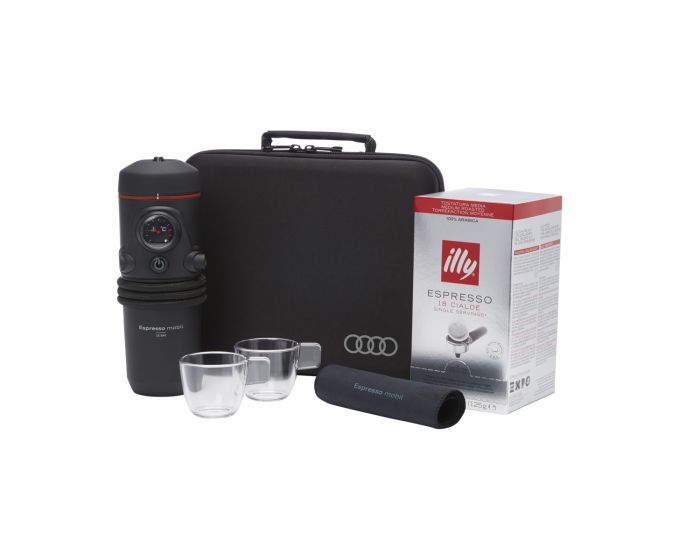 Our other partners


France Balloons is the leading balloons' company in France. Handpresso joins forces with their center in Fontainebleau and offers you a great espresso into the wild after the morning flight.
Visit our partner's Fontainebleau's center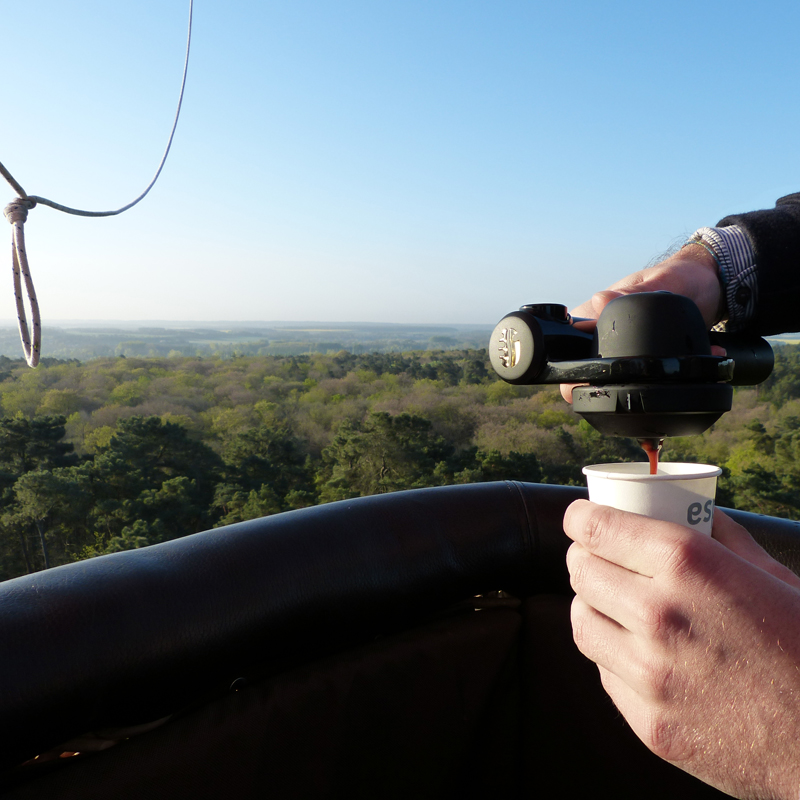 Handpresso also recommends Caval&co for their horse-riding trips around the world. For a perfect espresso anywhere, and even on your horse !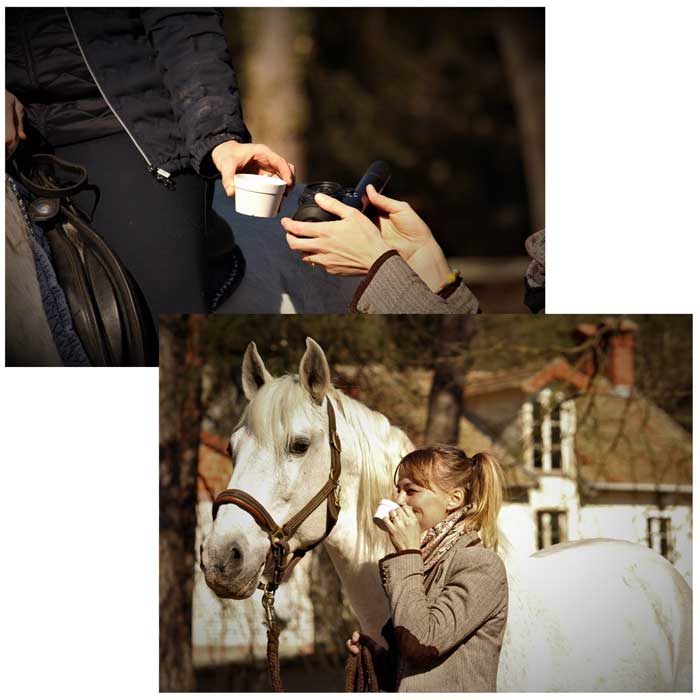 Handpresso has received the 2014 PM'up award and is supported by the Ile de France region for its future projects.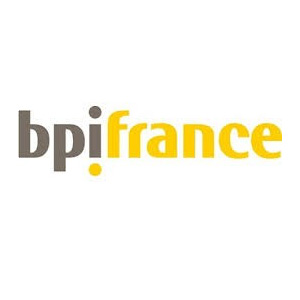 Handpresso has received a contribution for the further development of the concept and design from BPI France, this French body is supporting innovative companies.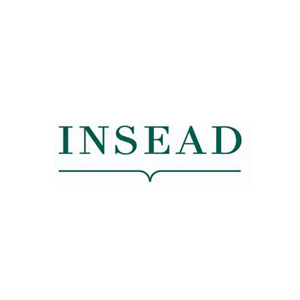 Insead (the famous International business school based in Fontainebleau) released various Case studies on how Henrik Nielsen came up with the Handpresso concept and created the Handpresso company :
"The overall objective is to show how to move from a "good idea" to a "good business" – in other words, how to capture value from an innovation and then build this through an alliance portfolio. "
Catherine Nielsen was invited to the 2015 Insead Entrepreneurship forum.