What is the Handcoffee Auto Travel Pack?
First of all you've got Handcoffee Auto, the coffee machine for the car. Practical, it plugs into the 12V cigarette lighter and prepares short or long, 80 to 110 ml coffees/drinks with soft Senseo ® * type pads. Without getting out of your car!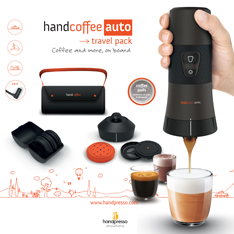 The Travel Pack also contains a multi-drink kit that will allow you to vary the drinks. It consists of a portafilter, an adapter for gourmet or double pods (Senseo® * compatible pods) and even a ground coffee (or tea) adapter. So, go for a coffee? A cappuccino? Hot chocolate? Or tea? All your passengers will enjoy a drink to their liking!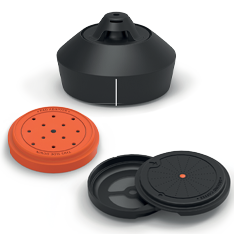 But that's not all! In order to make your journey even more enjoyable, there is also a case with 3 ground coffee adapters and a location for gourmet pods. And if you prefer tea, you can prepare your tea doses in advance with the same adapters and leave with an easy mind!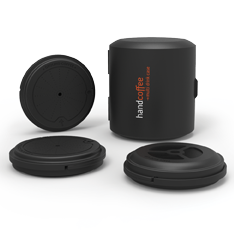 The Handcoffee Auto machine and all its accessories fit easily into the shoulder strap bag designed for this purpose. It's easy to bring the complete Travel Pack with you when you stop or pack it away in the vehicle.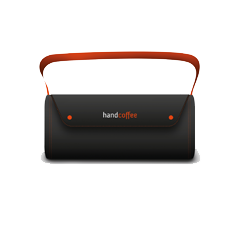 With the HANDCOFFEE AUTO TRAVEL PACK, everything is there for a wow tasting experience in your car.
Handpresso SAS, a French company specializing in coffee machines on-the-go, keeps on expanding its manual and electric, espresso and coffee machine range.
· Senseo ® is a third party trademark without any link with Handpresso SAS